Monthly archive for March 2011
Apache Wicket Cookbook Published!
25 Mar 2011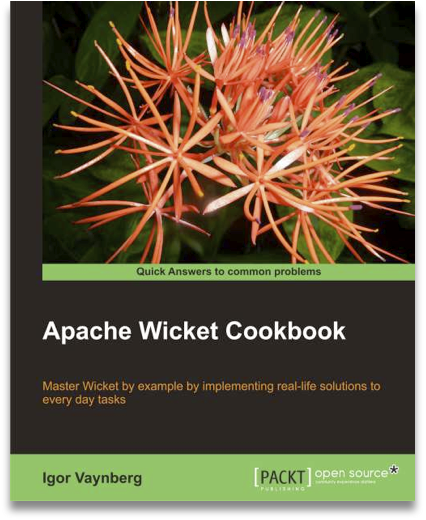 For the past nine months I have been quietly working on a book about Wicket. Unlike other books on the market this one does not attempt to teach you Wicket from the ground up. Instead, it is for developers who already know the basics and want to learn how to implement some ...
more
2022
2021
2020
2019
2018
2017
2016
2015
2014
2013
2012
2011
2010
2009